high quality hot water dip tank shrink tank for meat
Shrinking Process
Product Description
The MP-5060 water tank is a semi-automatic hot water dip tank for higher output applications. Designed to be used in line with our BT series of belted vacuum chamber machines or as a stand alone unit, the MP-5060 hot water tank offers the performance you want in a dip tank. Maximum shrinkage is achieved by means of complete submersion in the temperature controlled water.
The touchscreen interface and PLC controls allow for simple adjustment and monitoring of current settings. Fully enclosed and sealed electrical boxes insure years of trouble-free operation and the stainless steel construction provides superior corrosion resistance.
how to operation the machine?
1.According to the power cord plugged into a power supply, and reliable grounding.
2.Press power,turn on the light,adjust and set the temperature:press Set ,press < switch the number position,press ∧ ∨ increase or decrease the number, sv means the set value,pv shows the current temperature. Attention:It takes about 10-20 minutes to reach the set temperature.
3.Adjust the time controller,set rise and fall time0 0 s 0 0 s The first group is fall time, 0-99 s adjustable, the second group is rise time, 0-99 s adjustable.
4.Switch to AUTO ,start auto-cycle mode,press Start,machine start working. Switch to Manual,press Start,machine start single cycle mode,if press Up and Down machine jog up and down.
5.When the water low to reach the warning level,the temperature controller stop working,meanwhile the light is shining. When you fill the water into the tank,it resume to work.
6.Press Emergency ,machine stop working immediately,press Start machine reset to the original position.

Product packed by dip shrink tank

Related Machines
Single chamber vacuum packing machine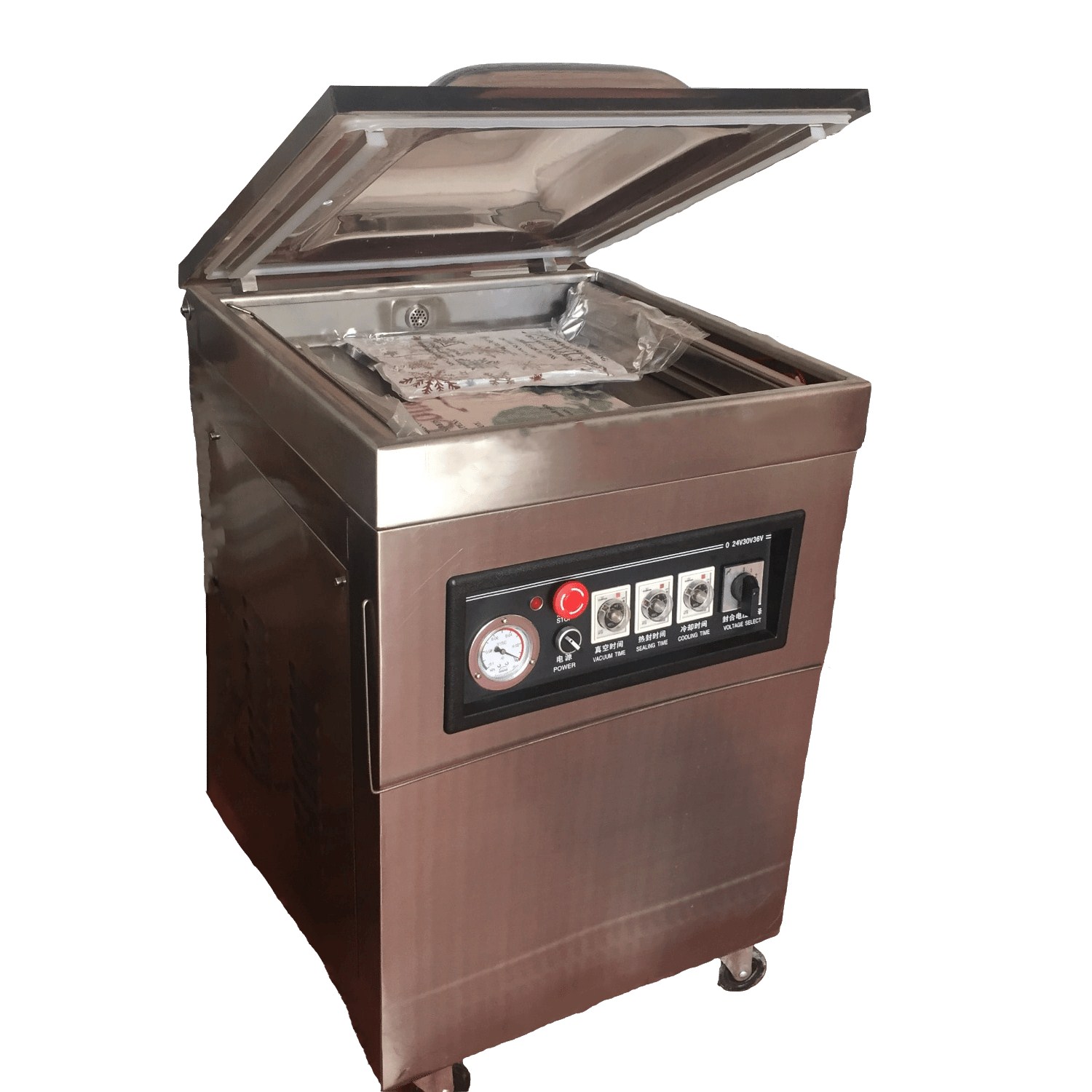 http://www.multepak.com/single-chamber-vacuum-packaging-machine-p00074p1.html

Automatic double chamber vacuum packing machine

http://www.multepak.com/automatic-double-chamber-vacuum-packaging-machine-p00036p1.html

Double chamber vacuum packing machine
http://www.multepak.com/double-chamber-vacuum-packaging-machine-p00016p1.html
Certifications
Tags 不锈钢热水收缩浸泡机 不锈钢浸泡槽 不鏽鋼熱水收縮浸泡機 不鏽鋼浸泡槽 ステンレス製温水収縮装置 ステンレスタンク Máquina de tanque retráctil de acero inoxidable Tanque de agua caliente / tanque de inmersión Машина для термоусадочной машины из нержавеющей стали Термоусадочный резервуар для горячей воды / погружной резервуар เครื่องชุบสแตนเลสสตีล ถังเก็บน้ำร้อน / ถังจุ่ม Thép không gỉ Shrink Tank Machine Bể nước nóng / bể ngâm nước nóng Mesin Tangki Stainless Steel Tangki Air Kecil / Dip Tank Machine de réservoir de rétrécissement d'acier inoxydable Réservoir de réservoir d'eau chaude / réservoir d'immersion Máquina de tanque de encolhimento de aço inoxidável Aquecedor de Água Quente Tank Edelstahl-Schrumpftank-Maschine
Heißwasser-Schrumpftank Macchina del carro armato degli strizzacervelli dell'acciaio inossidabile Serbatoio di acqua termoretraibile / serbatoio di immersione الفولاذ المقاوم للصدأ آلة خزان يتقلص خزان الماء الساخن يتقلص / دبابة تراجع स्टेनलेस स्टील टैंक मशीन हटना गर्म पानी हटना टैंक / डुबकी टैंक Roestvrij staal krimpt tankmachine Heet water krimptank / duikertank Машина термозбіжна з нержавіючої сталі Гаряча вода термозбіжна бак / окуляри Nerezová zmršťovacia nádržka Teplovodná zmršťovacia nádrž / ponorná nádrž Paslanmaz Çelik Shrink Tank Makinası Sıcak Su Shrink Tankı / Daldırma Tankı hot water dipping machine